About Superior Fences and Gates
Superior Fences and Gates has earned a well respected reputation in the fencing industry by manufacturing quality products, providing the highest possible customer service, and our dedication for keeping abreast of trends.
Our products are designed and custom made for each individual project, to ensure the perfect addition to your home.
The materials we use in our products are acquired locally, using the highest grade materials, premium aluminium and steel. Our pre-treatment process to prevent corrosion, along with our state of the art powdercoating technique, will ensure our product is ready for a long service life.
---
What Makes Superior Fences Different?
Our Team
Superior Fences and Gates has a professional, organised team of committed staff who will assist you with all your fencing requirements.
Our clients generally contact us by phone and are welcomed by Debbie or Maree who will arrange a convenient time for one of our sales reps to visit and prepare a no obligation, free quote.
Once a quote is accepted, the factory staff custom make the fencing. If required, the fences are powdercoated and baked in the powdercoating oven.
Our construction department will work with you to ensure that your fence is installed to your satisfaction.
Generally we will need to install posts before manufacturing panels and gates, custom made to suit your property. We offer complete satisfaction and a 12 month labour/materials warranty.
---
Our Sales Team
Paul
Paul has over 30 years experience in domestic and industrial fencing, starting with Boral Cyclone in 1984 as production controller. He then spent 4 years in the fence installation business learning practical "hands on" and problem solving skills. Paul then became area manager for Brisbane North to Bundaberg covering resellers, clients and contractors. He then joined Superior Fences and Gates in 1991 as Sales Manager and was instrumental in the development of the then booming pool fencing market. Paul enjoys working closely with Clients, Pool Builders and Landscapers to always ensure everyone is delighted with the completed job.
Mark
Mark is very experienced within the fencing and construction industry having worked in this field for over 30 years. He is well versed in all aspects of fencing. Mark can offer advice on any project, large or small, his extensive knowledge and experience is assured to offer you the best solution.
John
John has been involved in the fencing and building industry for over 30 years and has a solution to all fencing requirements . John has the ability to design any fence to compliment your home and landscaping and is always more than happy to discuss all your fencing needs and options. Johns attention to detail is paramount to providing true customer satisfaction.
Tim
Tim has been working in the building industry for 15 years and has a great understanding of the many fencing choices that Superior Fences and Gates can offer. Tim is more than helpful when you come in to visit the Brendale showroom to discuss any of your fencing needs.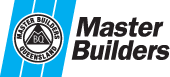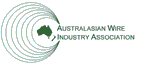 ---
Superior Fences and Gates
4 Leonard Crescent Brendale, QLD 4500
(07) 3205 2466